Deep Foundation Stabilization.
Strengthen Your Building's Foundation in Congested Areas & Soft Soil.
Micropiles, or mini-piles, transfer structural load through soft or karst soils. Commercial micropile installation is useful when ground conditions will not support the full load of construction.
These high-capacity, deep foundation micropiles allow for tall buildings to be built in cramped spaces. They derive their load capacity from steel reinforcement & skin friction of the grout. Steel casings can be added to address lateral loading requirements.
What are the Benefits of Commercial Micropiles?
Micropiles offer many advantages over other deep foundation stabilization methods. Over the years, micropile installation has increased in popularity because of its versatility, reliability & efficiency.
Micropiles are great for temporary or permanent structural underpinning and mitigating foundation settlement. They work with both compression and tension loads. Micropiles can also be installed for soil retention and tiebacks for erosion protection.

More cost-effective than drilling shaft piers
No pre-drilling required, saving time & cost
Resists compressive, uplift/tension, and lateral loads
Corrosion-resistant & may avoid utility rerouting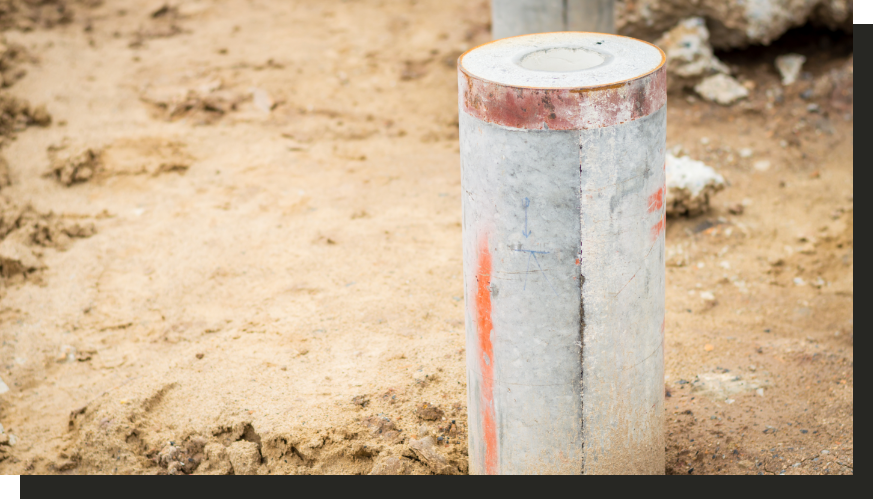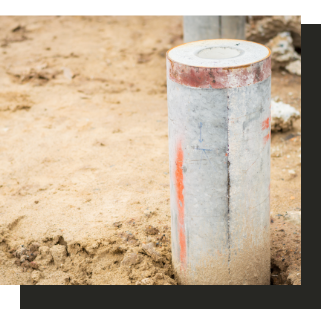 We are the professionals. Before we start any project, we back it up with engineering and geotechnical consulting to ensure the job is done right…the first time.
If your foundation is deteriorating, contact us today to schedule your renovation.
Haire Construction is at the Forefront of our Industry's Best Practices.
With our years of extensive drilling experience and engineering, we can help provide deep foundation support for any size project. From single-story homes to projects requiring thousands of micropiles, we lead the industry in quality, safety & reliability.
Check out three of our biggest micropile foundation repair installations!
Check out three of our biggest micropile foundation repair installations!